A summary of the first stages of the EDR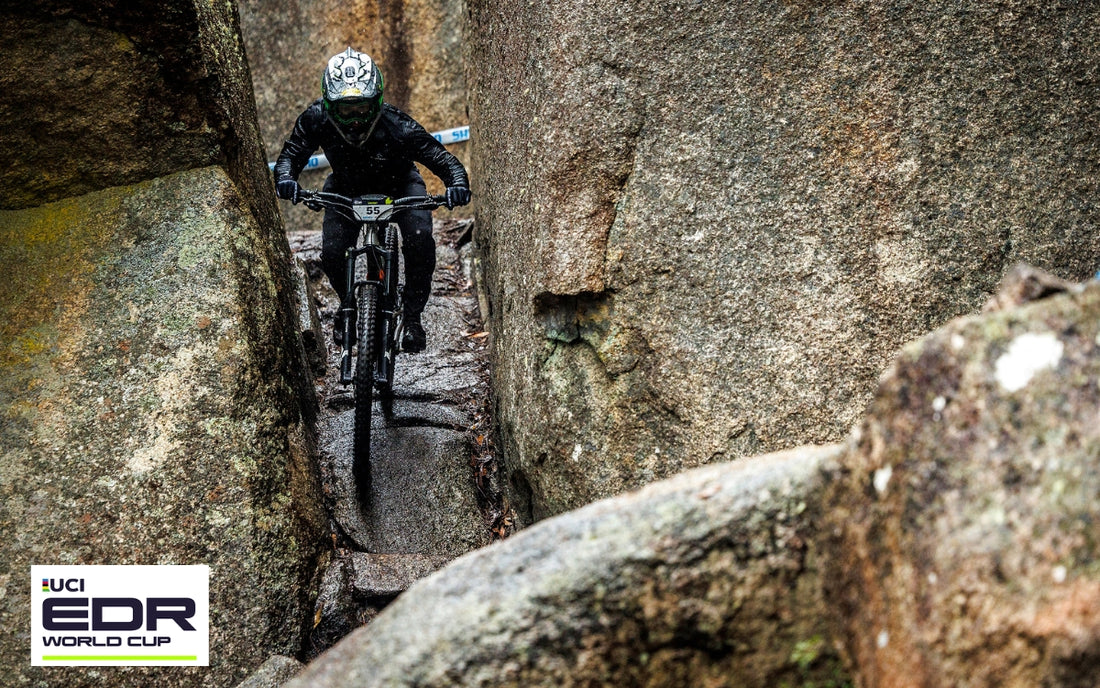 In the past two weekends, the most important enduro world athletes have kicked off the competitive season with the first two appointments of the new EDR circuit, the circuit that replaced the well-known Enduro World Series!
In fact, the first novelty of 2023 was the presentation of this circuit, also bringing enduro into the disciplines recognized by the International Cycling Union - UCI.
The first two stages took place on the island of Tasmania not far from the Australian coast, a place with a very different climate and characteristics from the European mountains where our components are born.
Among the TOP athletes of the world, 3 of our ambassadors also took part, the French Melanie Pugin and the Italian Mirco Vendemmia belonging to the WeRide Fulgur Factory Team and the reigning Italian champion Tommaso Francardo of the Abetone Ancilloti Factory Team.
The two races took place in the mountains surrounding Maydena and Derby, two locations where MTB is king. The decidedly technical races took place on demanding terrain, with very different characteristics from those to which our athletes are used, making everything even more difficult.
Unfortunately the results weren't what our athletes were aiming to achieve, but after 20 days spent in another continent, the riders are ready to go home to continue their preparation and concentrate on the next European stages, with the certainty of having the ability and the means necessary to obtain better results in the next seasonal appointments.