Abetone Ancillotty Factory Team - UCI Enduro Team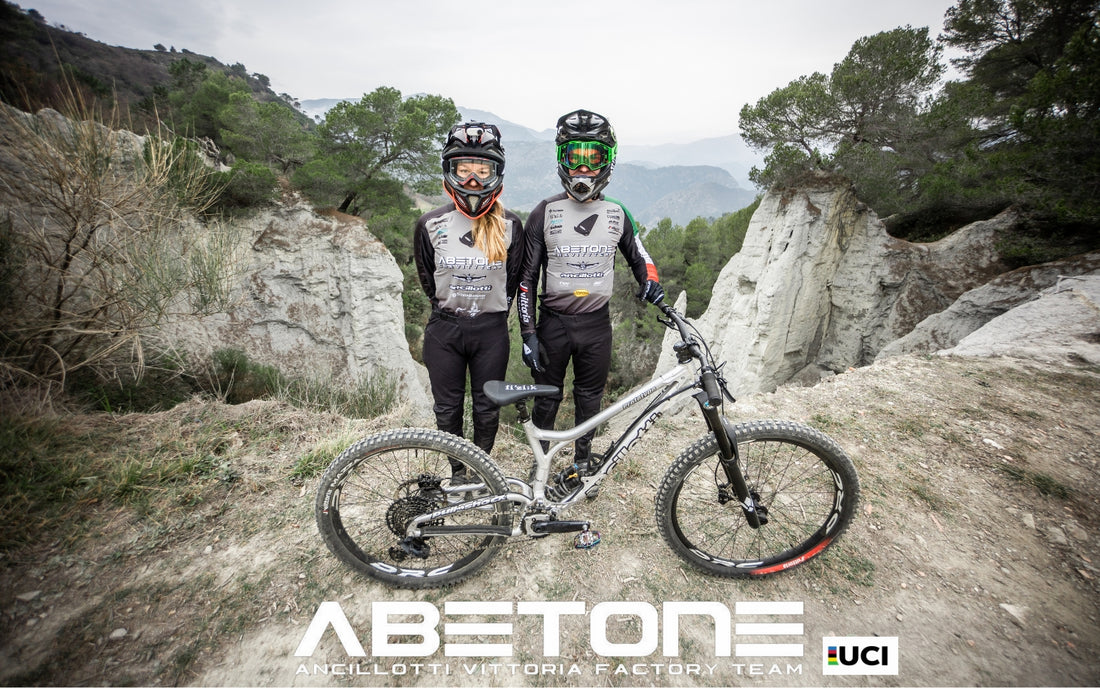 The first stage of EDR 2023 held at Maydena Bike Park in Tasmania saw Tommaso Francardo of the Abetone Ancilitti Factory Team compete for the first time in an international arena astride his Ancillotti.
(Thomas at the first stage of EDR 2023, Maydena Bike Park, Tasmania)
With this occasion we want to focus on the team and on this new collaboration.
In fact, this year we will support the Abetone Ancillotti Factory Team, a new collaboration born from the desire to continue the partnership started last year with the Italian champion Tommaso Francardo and offer the possibility to the whole team to have the best possible support to face the race fields international.

This year the Abetone Ancillotti Factory rises to the next level by becoming a UCI team and signing the 2022 Italian enduro champion, Tommaso Francardo.
The strong South Tyrolean Nadine Ellecosta, already registered with the Tuscan team last season, will continue to be part of the team.
The other novelty concerns the technical equipment, in fact the two enduro specialists will ride on Ancillotti bikes and will be supported not only by us at Switch Components but also by other Italian technical sponsors such as Vittoria, Ufo Plast and Ethic Sport.

Tommaso Francardo – Italian Enduro Champion 2022, and Nadine Ellecosta – Italian Enduro Champion 2021 are the spearheads of the team, which this year obtained UCI enduro status. For the first time, the two riders will race the stages of the UCI Enduro World Cup, where they will be able to measure themselves against the best enduro riders in the world.

Since the birth of the Switch Components brand, it has firmly believed in enduro, trying to promote the discipline and support Italian athletes so that they are in the best possible condition to compete internationally, as already happens in other more traditional cycling disciplines such as road cycling and l 'XC.


Switch Components works with great commitment to develop an ever wider and more valid range to meet the needs of every type of rider, from the professional to the amateur. This year we will support Tommaso and Nadine with our handlebars, stems, grips and telescopic seatposts.