Great successes at the first stage of the e-enduro on the Island of Elba!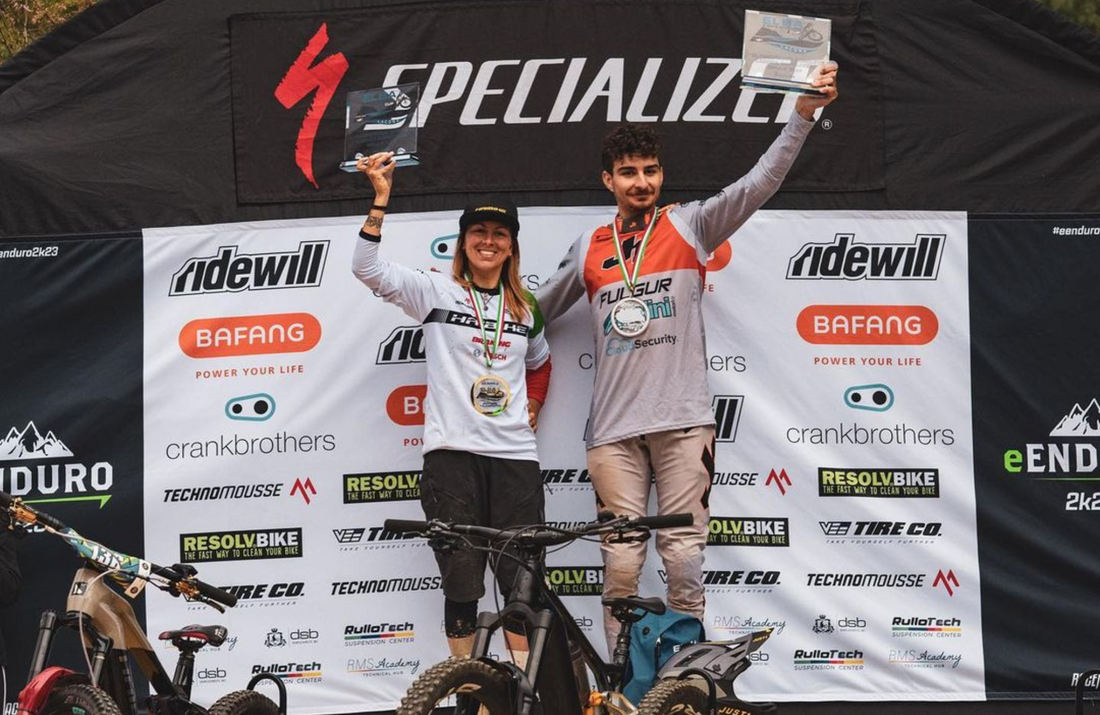 Switch Components is proud to announce the successes of its athletes in the first stage of the Italian E-Enduro Championship, held on the beautiful island of Elba on April 23rd and 24th.
Among all the participants, our Ambassadors did well, with two athletes taking victory in their respective categories: Alia Marcellini in the overall women's category and Mirco Vendemmia in the overall men's category.
Furthermore, Vendemmia's teammate, Marco Melandri, won in the M2 category.
But that's not all: the other members of the WeRide team also did very well, third place for Franca Rudolph and second place for Alessandro Maghetti, a combination of victories that brings the Weride Fulgur Factory Team to conquer the team classification, establishing us as the team to beat for the rest of the season.
We are happy and proud of our athletes and their hard work and dedication. The victory in the team classification is the icing on the cake of two great days. We can't wait to see what the next stages of the season have in store for us.
The next stage of the Italian E-Enduro Championship will be held on May 27-28 in Morbegno . Stay tuned for all the updates and fingers crossed for our athletes.
Photo by Carlo Rigoni