Switch Components and the Trinx Factory Team renew their partnership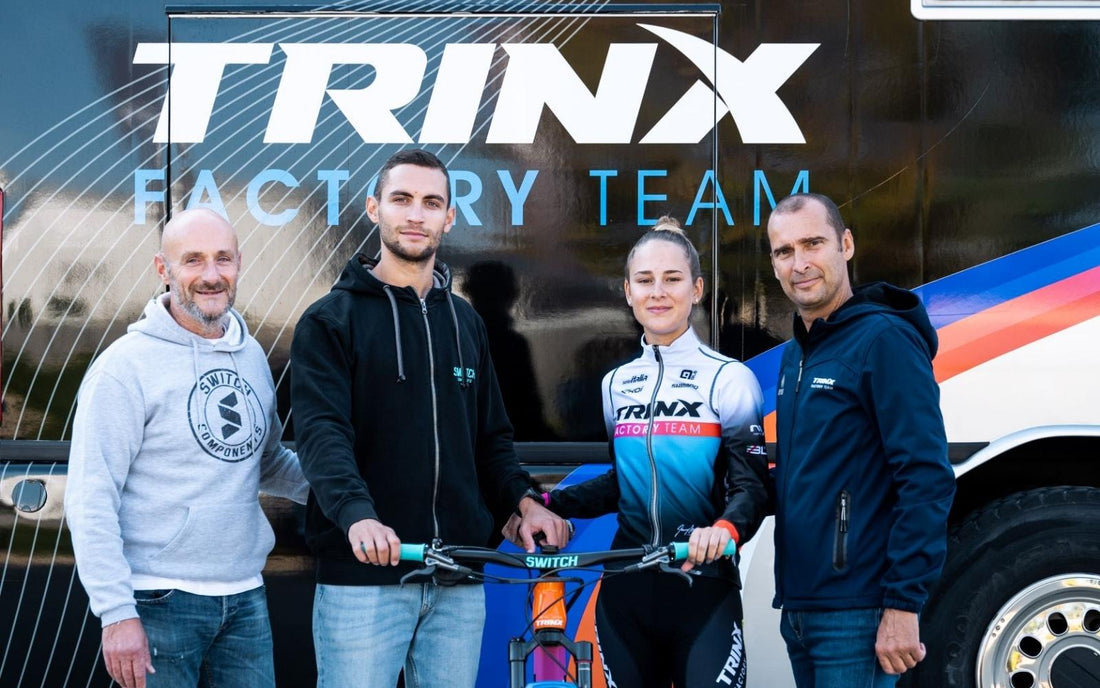 Founded and
directed by two-time world champion
Luca Bramati
, the Trinx Factory Team is undoubtedly one of the best prepared Italian teams to face international XCO competitions, including all World Cup appointments.
The collaboration between Switch and the Team began in 2022, a season in which the athletes had the opportunity to appreciate our components such as telescopic seatposts and grips, but above all they had the opportunity to participate in the development and testing of the new Concorde integrated handlebar .
On the occasion of the visit of the Trinx Factory Team to the Switch Components headquarters,
"Concorde"
was officially presented
, a new
carbon
cockpit
that integrates stem and handlebar in a single solution, aesthetically appealing and above all functional, characterized by a high structural rigidity and a lightness superior to traditional solutions where handlebar and stem are two separate and distinct components.
The arrival of the winter season is usually a period defined by many athletes as the "off-season" characterized by rest, but not for the boys of the Trinx Factory Team who will be involved in the cyclocross competition fields!
We at Switch Components can't wait for the next MTB season to start, confident that it will be a year full of satisfactions.
Follow us on social networks to follow all the news related to the world of Switch Components.