EDR in Pietra Ligure - a race to remember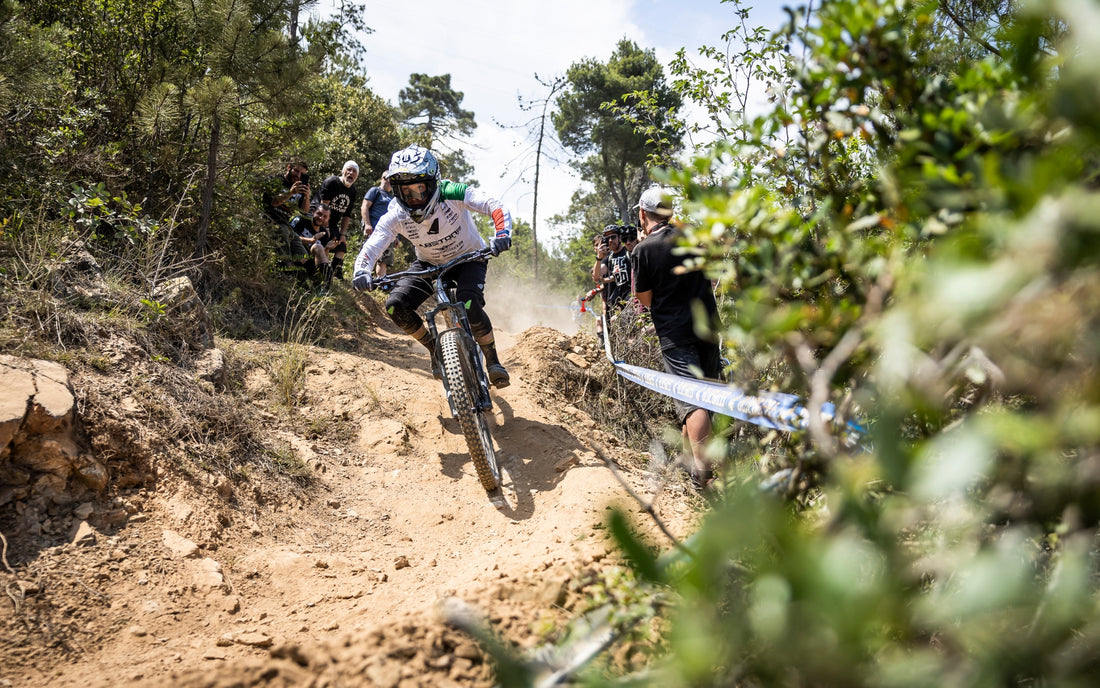 The UCI MTB World Series enduro race in Pietra Ligure proved to be an extraordinary experience for mountain bike enthusiasts from all over the world. Every year, the stage included in the Finale Outdoor Region, usually held in Finale Ligure, stands out for the enthusiasm and emotion it generates and this year was no exception, indeed it was even more exciting, especially for we at Switch Components who particularly involved us with 3 athletes who left their mark with extraordinary performances.
Breathtaking results!
Our athletes have shown all their determination and ability in the race, achieving outstanding results that will go down in history.
In particular, the talented Tommaso Francardo of the Abetone Ancillotti Factory Team left his mark with an extraordinary performance. By finishing 7th in the general classification, Tommaso set a new record for Italians in a competition of this level. His constant growth as an athlete and his commitment to success were amply demonstrated during this race. (photo by Alex Luise)
Not least was Mirco Vendemmia, top athlete of the WeRide Fulgur Factory Team who conquered a respectable 13th place in the absolute category. His tenacity and determination translated into an excellent performance, like the ones he had made us used to in the 2021 season.
A truly remarkable result was achieved by Florian Nicola in the e-bike category. Florian achieved a wonderful 3rd place, demonstrating his ability to tackle the challenging terrain with his ebike. His placement is the testimony of the good feeling with the bike and the perfect state of physical and mental shape, achieved this year also thanks to the new team.
The Pietra Ligure race gave unforgettable moments and an adrenaline that pervaded the air. Switch Components has distinguished itself thanks to the extraordinary performances of its athletes, who have demonstrated their commitment, their dedication and their talent.
Congratulations to Tommaso for his historic result, to Mirco for his outstanding performance and to Florian for his extraordinary placement in the e-bike category. We are proud to support these athletes, to participate with them in this season and we can't wait to find out what more this eventful season has to offer.