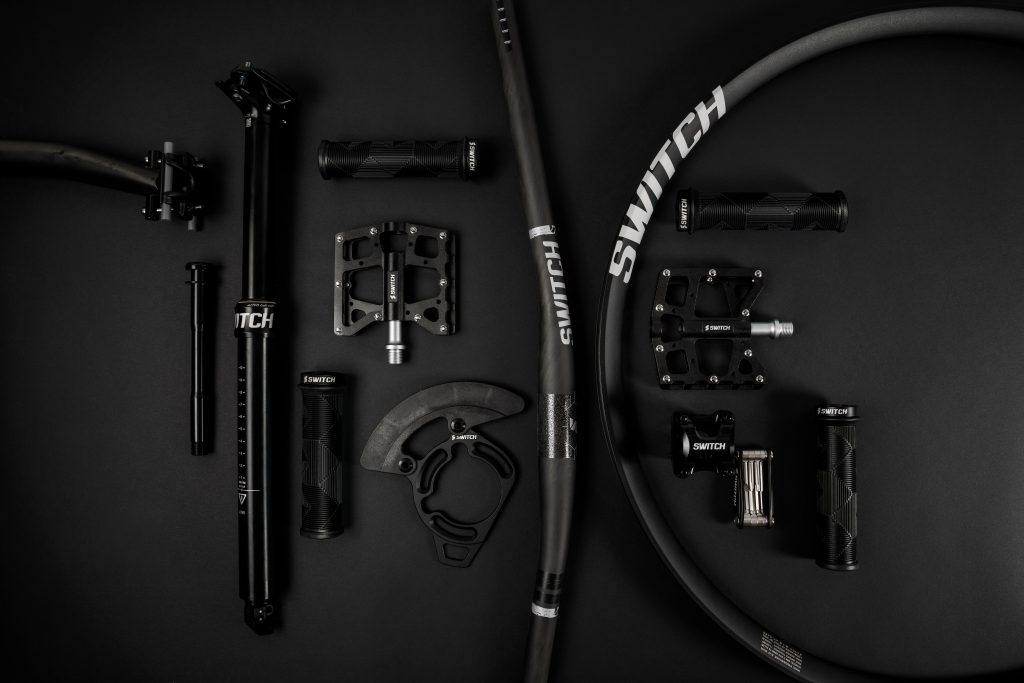 New 2k19
The Switch Components product range continues to increase by adding new families of accessories not yet present in the catalog and considerably expanding the offer, not only the offer has increased but also the quality.
Seat post
There are two rigid seatposts that have been introduced in the range, one in carbon and one in aluminium,
both extremely light but at the same time robust and suitable to be abused in the xc race fields and on Sunday outings.
C-Back Carbon
The c-back features setback with a 20mm offset to move the riding position slightly further back, improving pedaling efficiency and weight distribution, as well as moving the seat posts back c-back it is made of carbon therefore light, resistant and comfortable for long rides.
Available in two diameters respectively 31.6 and 27.2 stops the balance at just 205 gr.
Stright Alu
Stright mtb seatpost made of aluminum alloy and entirely CNC machined, which makes it among the lightest on the market stopping the scale at 180gr, and gives it a very elegant and extremely non-slip finish.
The understated design that characterizes all our products is also clearly reflected in the Stright seatpost which makes it an ideal upgrade for any type of bike.