Liguria Bike Experience: Giacomo Dodino on his home trails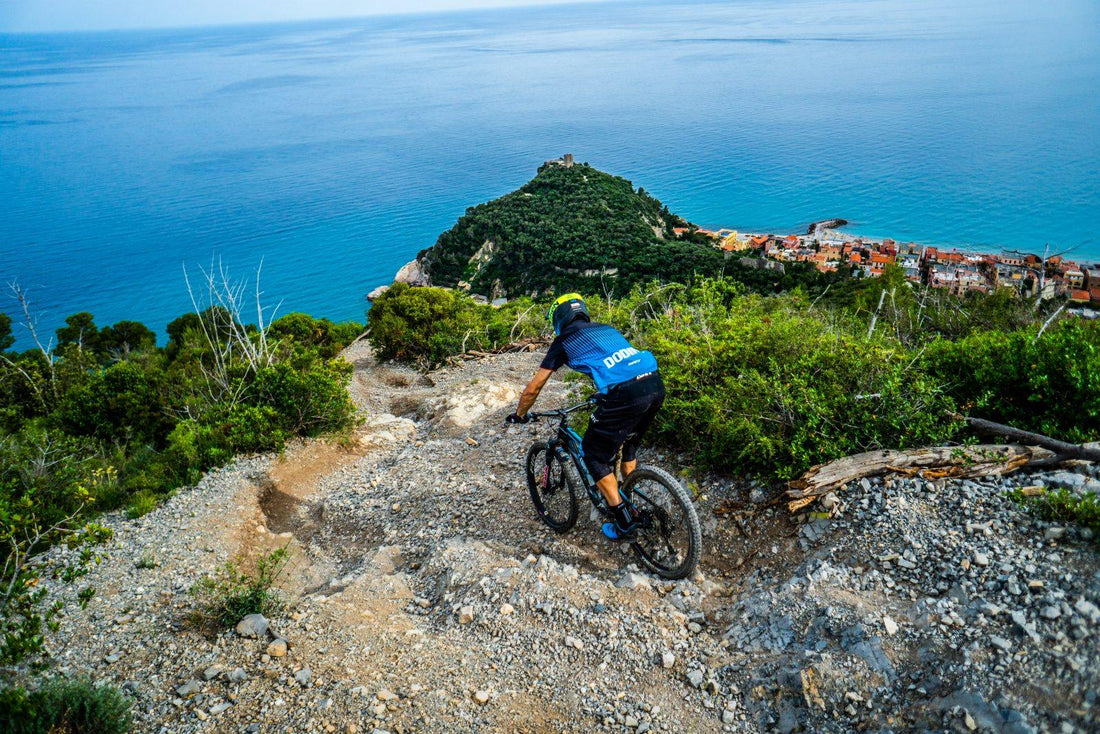 Last of a series of episodes that have seen Giacomo Dodino as protagonist, but above all the paths of Liguria. Giacomo worked very hard for this project. Riding his bike, he shot some promotional videos to raise awareness of the Liguria area, certainly the Italian homeland of enduro.
Last episode filmed in Finale Ligure where the enduro world championship is now at home and this year the last stage of the Enduro World Series will be held for the sixth consecutive time. Here Giacomo feels really at ease, these are the trails where he spends most of his time training and improving, testing and putting our handlebars, wheels and seatposts under strain.